INDUCTIVE HARDENING

ELECTROTHERMAL PROCESS TECHNOLOGY
The Institute of Electrical Process Engineering at Leibniz University of Hannover (ETP) organizes in cooperation with the Research Association for Industrial Furnace Engineering r.a. (FOGI) organizes the annual seminar.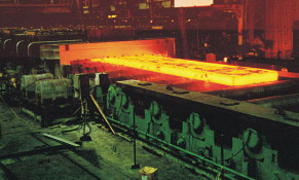 Overview
The one and a half day seminar is held annually in February at the ETP in Hanover and gives an overview of industrial electrical process technology. The speakers from industry will convey selected physical and technical basics, present modern plant and process concepts and carry out energetic and economic comparisons of heat engineering processes. Practical examples will be used to demonstrate the economic and efficient application of electrical process heat. Thanks to the application-oriented contents of the seminar, the direct implementation of the acquired knowledge into operational practice is possible. Target group The seminar is aimed at employees from companies that manufacture or operate heat engineering plants as well as employees from the field of energy services and energy consulting.
Program Electrothermal Process Technology
Participation Information
The number of participants is limited to 20. Registrations will be considered in the order in which they are received.
Venue
Leibniz Universität Hannover
Institut für Elektroprozesstechnik
Wilhelm-Busch-Str. 4
30167 Hannover
Phone.: (0511) 762-2872
Fax.: (0511) 762-3275
e-mail: etp@etp.uni-hannover.de